LATEST DOUBLE FEATURE
Solaris / 2021
A compilation of early drone ambient works, including rare tracks previously available only on tape.
The Crystal Epoch / 2021
An album about a ritual of transferring into a parallel world and living there for centuries. Darko and featured artists have used such instruments as violin, flute, organ and even gigantic gates to enrich the sound of this diverse release, presenting all-female cast.
Both available now at Spotify and Apple Music. You can also purchase Extended versions directly from the artist via Bandcamp.
PREVIOUS DOUBLE FEATURE
Underwater II / 2019
Second part of the Underwater series.
Underwater / 2013
Sasha manages to create the atmosphere of the world where Giants from the Polysinean Era are still alive, sunken submarines are still transmitting their last signal, abandoned alien machines are analyzing the environment, and seagulls are flying and screaming above a big rock, where sirens are singing and waiting for ships.
Both available now at Spotify and Apple Music.
PREVIOUS ALBUMS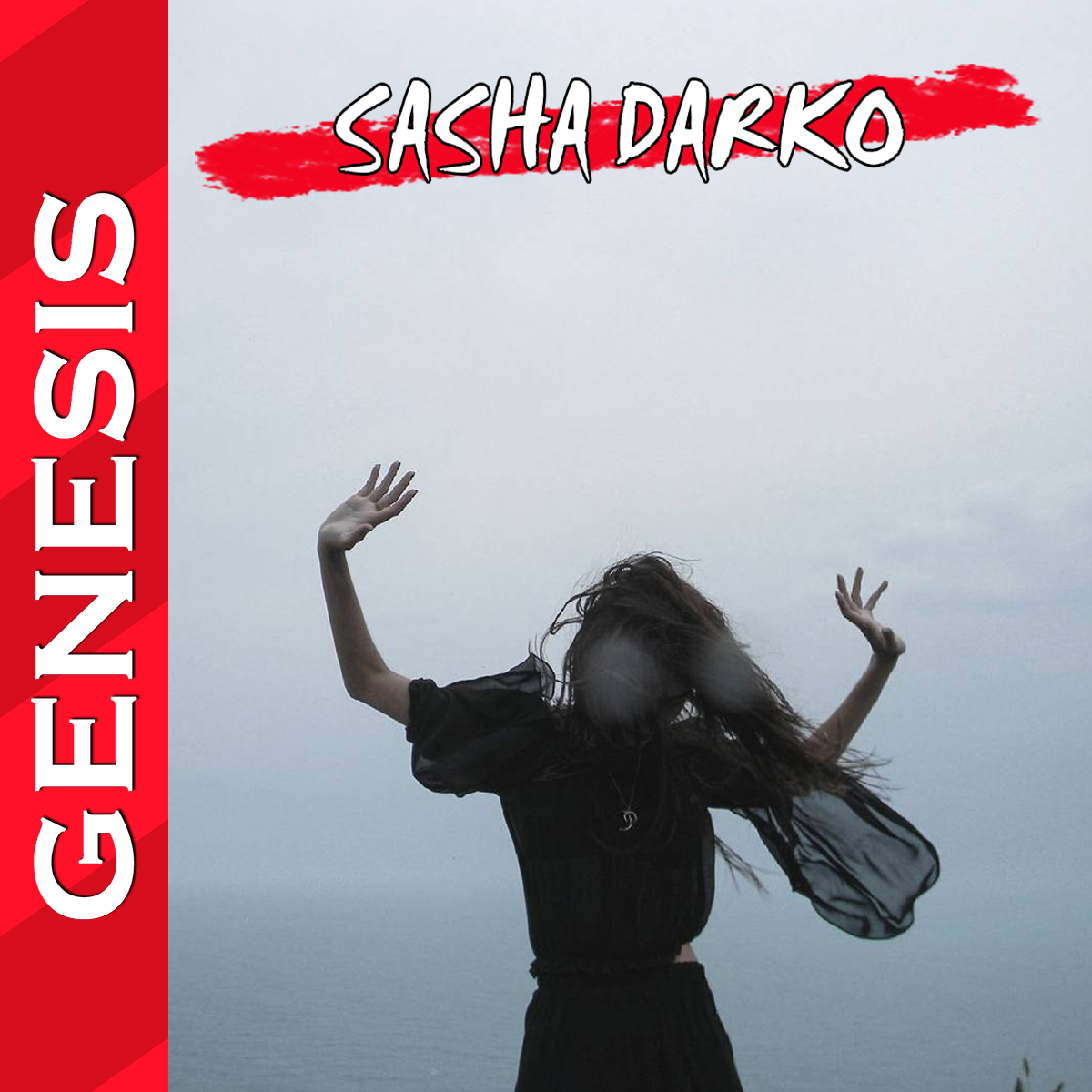 GENESIS / 2018
Sasha Darko has released a brand new album titled "GENESIS" as an extension to his 2015 horror video game "Sacred Line Genesis". An uncompromisingly grim album published after being 7 years in development which features a sound of Sega Genesis sound chip, parallel universe sounds and a song partially written in Enochian.
ALL 4 ELEMENTS OFFICIAL MUSIC VIDEO / 2019
LYRICS DON'T MEAN ANYTHING OFFICIAL MUSIC VIDEO / 2018
Dark Underground Zine Review 8/10
I Die: You Die Review Positive
Interview for Dark Underground Magazine
Supported by Brutal Resonance / Threshold Magazine / MO5 / RETRO / Sanctuary / Horror Fix
Discography:
2010 – "Split" w/ Noon On Neptune and Electric Typewriter (Cassette, Felt Cat Records)
2010 – "The Abandoned Airports" (Digital)
2011 – "Awaken In The Woods" Parts 1+2+3 (Digital, Sirona Records)
2011 – "Odyssey 2010" (Digital, Sirona Records)
2011 – "Depth of Field" (Digital, Sirona Records)
2011 – "Entering Channel X" (Digital, SironaRecords)
2013 – "Sacred Line Game Soundtrack (Digital, Valve Corporation / Self-Released)
2013 – "Underwater" (Digital, Self-Released)
2013 – "Darkowave Demo" (Digital, Self-Released)
2013 – "Snakes / Seagulls" w/ Hiroshi Hasegawa [Astro] (Cassette, Black Horizons)
2014 – "The Last Dogma Game Soundtrack" (Digital, Valve Corporation / Self-Released)
2017 – "DOOMED" (Digital)
2018 – "The Night" feat. Cat Jazz and Merlin (Digital)
2018 – "Weirdtempo Part I" (Digital, RU+CIS/VK Exclusive)
2018 – "GENESIS" (Digital)
2018 – "Chinatown 90000V" (Digital)
2018 – "Поле, Где Я Умер: Сторона А" (Digital)
2019 – "Underwater Part II: The Surface" (Digital)
2019 – "The Torch of Compassion" (Digital)
2019 – "Edelveiss" w/ Вирь (Digital)
2019 – "Farforovaya Ovechka" Mixtape (Digital)
2019 – "A95" (Digital)
2019 – "Voznesenie" (Digital)
2019 – "60 Minutes" (Digital)
2019 – "Mizogeneration" (Digital)
2020 – "Klassoviy Vrag" (Digital)
2020 – "The Crystal Epoch" (Digital)
Reviews:
2010 – Split CS w/ Noon On Neptune and Electric Typewriter (by Foxy Digitalis)
2010 – The Odyssey 2010 (by YIKIS)
2011 – Awaken In The Woods (by YIKIS)
2013 – Underwater (by Ambient Exotica)
2013 – Split CS w/ Hiroshi Hasegawa [Astro] (by Aquarius Records)

2018 – GENESIS (by I Die:You Die)
2018 – GENESIS (by DarkUndergroundMusicWebzine)