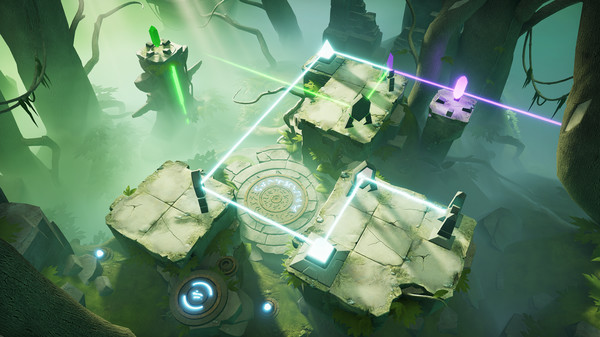 A truly great, meditative and mesmerizing puzzle game with a touch of HOG. It feels like a top-tier indie, very polished, aside from a couple of technical cons (see below). While the first puzzles are pretty easy, the rest are really tricky and most likely will crack your brain up, especially the secret ones. Yes, aside from the main levels, there are also secret levels which you unlock. The game has its own world and lore, which is presented in an interesting and atmospheric way.
Overall the game is quite an achievement, considering it's a debut project from the 2-man studio.
Some techinical cons so far:
1) Achievements will pop up only after you quit the game (improper implementation of Steam SDK)
2) In-game options redirect you to the launcher, not sure why they are there at all then
3) You need to change your desktop resolution to the preferable game resolution before starting (i.e. if you desktop is 960p and the game is set to 1080p in the launcher, then you won't even the see main menu GUI)
No crashes, no freezes whatsoever, optimized perfectly as well.
Sasha Darko for Game Obscura, September 17 2017